Automation provides many advantages. Your data is orderly stored, enabling you to find information, make selections and comparisons otherwise impossible. Errors are significantly reduced, it will save time and in the end enable you to serve your clients better.

Webshop
The inventory in your Botika and MyBotika software can also be offered beyond your physical store.
We can add functionality to your existing systems to create a webstore containing a small or large selection of all your products.
Contact us for a tailor made solution for your pharmacy, such as www.botikasorsaka.com.
Read more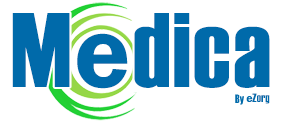 Medica
Medica is a complete software solution for general practitioners. It can be used by one or more doctors with one or more assistants. It keeps track of all your patients, their visits and prescriptions. Insurance data is stored and matched for easy financial declaration at the end of the month. Payments can be tracked in detail before exporting to Quickbooks.
Read more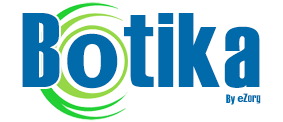 Botika
Botika is an automated way to register the prescriptions in your botika. Interactions, dosage and compensation are automatically checked. Insurance divided declarations at the end of the month are made easy.
Read more

eBotika
eBotika is a safe and easy way to get your prescription drugs faster and manage your prescriptions online.
Just log in, select the medication you need a renewal prescription for, and this request is sent directly to your doctor. After approval of your doctor, it is forwarded to the pharmacy of your choice where your prescription is then prepared for you.
Read more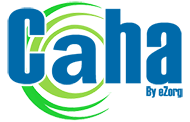 Caha
Caha is a multifunctional Point of Sale system that can be seamlessly integrated with Botika. This cashier software recognizes barcodes provided by your prescription department, greatly facilitating payment. Cashier logins, barcode scanning, bank card payment and exstensive report possibilities are all part of the package.
Read more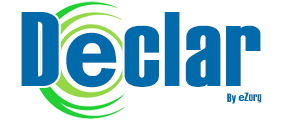 Declar
Developed for insurance companies and organizations, this software enables you to process all declarations generated by botika's, doctors and other health care facilities.
Read more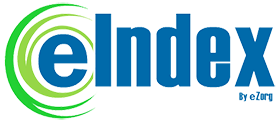 e-Index
eZorg maintains a list of all prescription drugs that have been registered and are available on the local market. The e-index contains generic equivalents, interactions and insurance compensations. The e-index is constantly updated and can be downloaded through our VPN and incorporated in our software.
Read more

Ennia Medicard
In conjunction with Ennia Zorg we developed a swipe system that provides Ennia clients with a smart card that can be read in your practice or botika. Client information is automatically fetched, including insurance policy variations and validity. This is a real-time online process, not only saving you the hassle of entering patient information, but also checking if the client is adequately insured.
Read more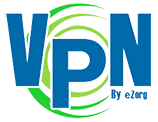 VPN
A VPN is a Virtual Private Network, maintaining secured and encrypted connections between a number of nodes in a larger network. By using VPN technology over the internet, a virtual network is created in a secure and cost efficient manner. Our clients can connect to our VPN, enabling them to send or receive prescriptions, use the Ennia Swipe system, and access valuable information such as actual listings of all medical doctors and prescription drugs.
Read more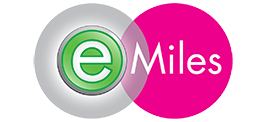 eMiles
eMiles is a point saving system, that is both easy and flexible. Registering is completely free at any participating partner. Once you have an eMiles saving card, you can start saving by using it at any participating eMiles vendor.
Your saved eMiles can be redeemed at any participating eMiles vendor to help you save on your shopping.
But what makes eMiles really special is the option to donate your eMiles to charity. Just by doing your regular shopping, you can make a real change in the lives of others. More details on www.eMiles.cw .
Read more
Hardware
We can provide, install and maintain the hardware of your network infrastructure and peripherals. From periodic monitoring of your devices, installing linux servers, running automated cloud backups to changing your printer toner, we do it all.
Get peace of mind with our hardware support.
Read more

OpenEMR
The next generation of our general practitioner software. Based on open source technology that has been used and improved around the world for years, but tailored to our local situation.
Completely web based (runs in your browser) with several import and export functions using global HL7 standards.
Read more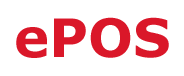 ePOS
An online Point Of Sale with an integrated card system. The system consists of different modules for Access Control, Bar/Restaurant sales, Accounting and Backoffice.
Multiple locations share backend functionality with centralized inventory tracking and administration.
Proprietary cards are linked to the system to provide for cashless transactions. Administration of the cards, card holders, recharges, e-mailing etcetera is also included.
Read more